Quality time where you can enjoy the changing views from season to season and the cuisine
The name of the houseboat "Shiki" means four seasons. As it is named, you can enjoy the scenery of Seta River and Lake Biwa that has different beauty depending on the season. Also we provide meals that include ingredients special to the season.
Please spend a leisurely time on "Yakatabune Shiki".
The specification of the Yakatabune(Houseboat)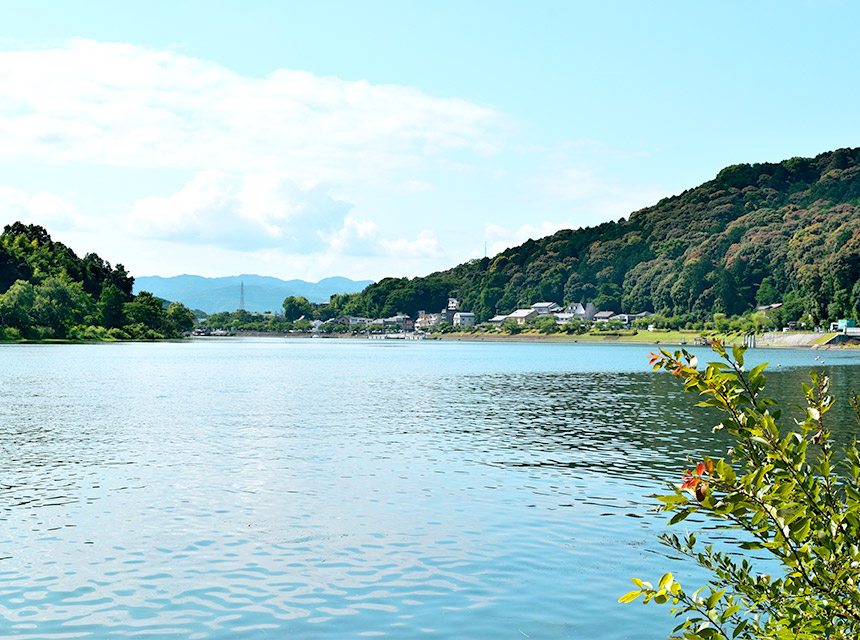 Meals
A special quality time on the water with seasonal cuisine and a feeling of luxury
We provide meals that are made of some seasonal ingredients so that you can enjoy the items of the season.
The meals that we provide are supervised by Yasuhiro Shimizu, a head chef of the Japanese-style inn, " Shin Omi Bekkan".
For more details, click here.

Reservations and Inquiries
Please feel free to contact us. You can make inquiries by phone, email or fax.
TEL 077-572-6848
[Reception time Weekday 9:00-18:00]
FAX 077-572-6849
Contact form